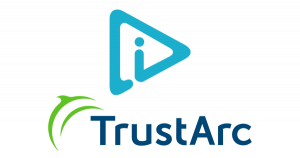 TrustArc had the privilege of sponsoring and speaking at the Digital Advertising Alliance (DAA)  ADapt! Summit in Sonoma last week. The Summit was highly informative with its broad-ranging workshops and panels on topics such as:
Potential GDPR enforcement actions and the key compliance areas for Ad Tech/MarTech companies to closely consider;

Advertising and privacy within new technologies; and

The latest innovations in cross-device tracking, identity management, and different avenues for self-regulation.
TrustArc CEO Chris Babel was a panelist on "Reality Check: Does GDPR Make the Entire World Go Round?" during day two of the Summit. The panel discussed Europe's ePrivacy Regulation and how the GDPR dominates privacy and policy discussions today. They explored regulatory models and as the world looks to the benefits derived by responsible data collection and usage in advertising and marketing.  
TrustArc Senior Global Privacy Manager Darren Abernethy was a panelist on "GDPR is Now Enforceable Law: What Might Spark a Bellwether Case?"  Darren and his fellow panelists discussed the GDPR and potential enforcement within the advertising world. They touched on compliance tips, developing practices, and possible enforcement triggers.
On Tuesday evening TrustArc hosted a beautiful wine and hors d'oeuvres reception at the Sonoma Country Club, which was attended by scores of professionals and allowed for in-depth  conversations about current events in privacy and advertising, TrustArc's solutions, and networking.
TrustArc is proud to continue to work alongside the DAA (and its regional counterparts) as a long-time approved AdChoices Icon provider that has helped offer enhanced notice of interest-based advertising (IBA) practices to consumers via billions of ad impressions that integrate the AdChoices icon.
To learn more about TrustArc Ads Compliance Manager, which has been refined with customer input over the past seven years, contact us today.